Don't worry if the remote for your Vizio sound bar needs to be added or repaired. You still have some decision-making options. You can adjust the settings of your soundbar without a remote by using buttons on the unit itself, by connecting an auxiliary device such as a smartphone or tablet to control it, or by downloading and using a universal remote control app.
Vizio Sound Bar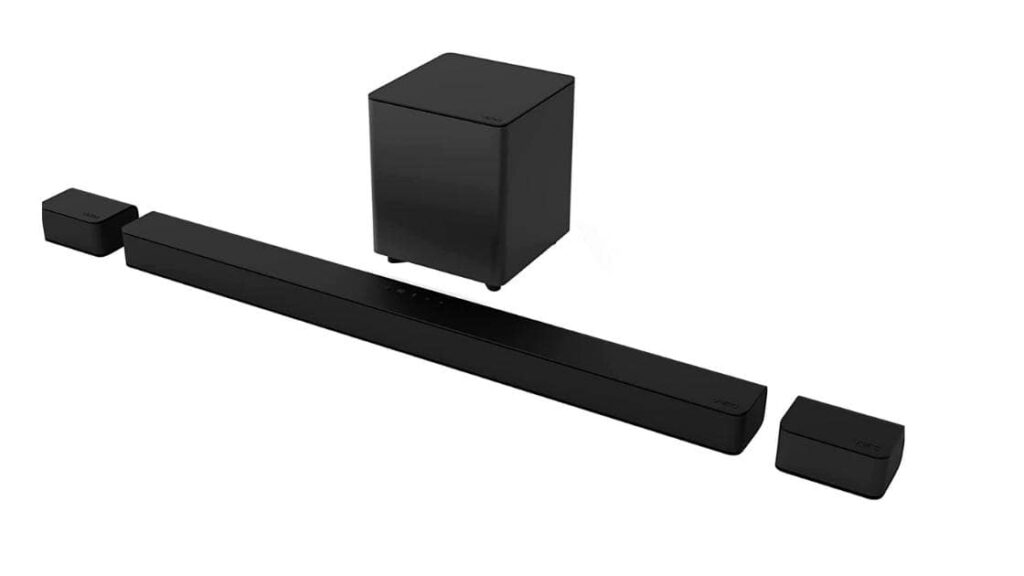 Vizio sound bars are designed to enhance the audio experience of any television or home theater setup. They have robust and deep audio and may connect to your TV using an RCA, HDMI, or optical cable. The sound bar also has various settings to customize the listening experience for your specific needs. With a Vizio sound bar, you can enjoy the superior sound quality and a more immersive listening experience at home. The advanced technology of the soundbar is designed to deliver dynamic audio that will make any movie or TV show come to life.
Many Vizio models come with built-in features such as Bluetooth connectivity for streaming music from your phone or tablet and a universal remote to easily control the soundbar. With all these features, Vizio sound bars are an ideal choice for upgrading your home listening experience and taking it to the next level. So if you're looking for high-quality audio that will bring your entertainment system to life, then a Vizio sound bar is worth considering.
Using the Buttons on Your Sound Bar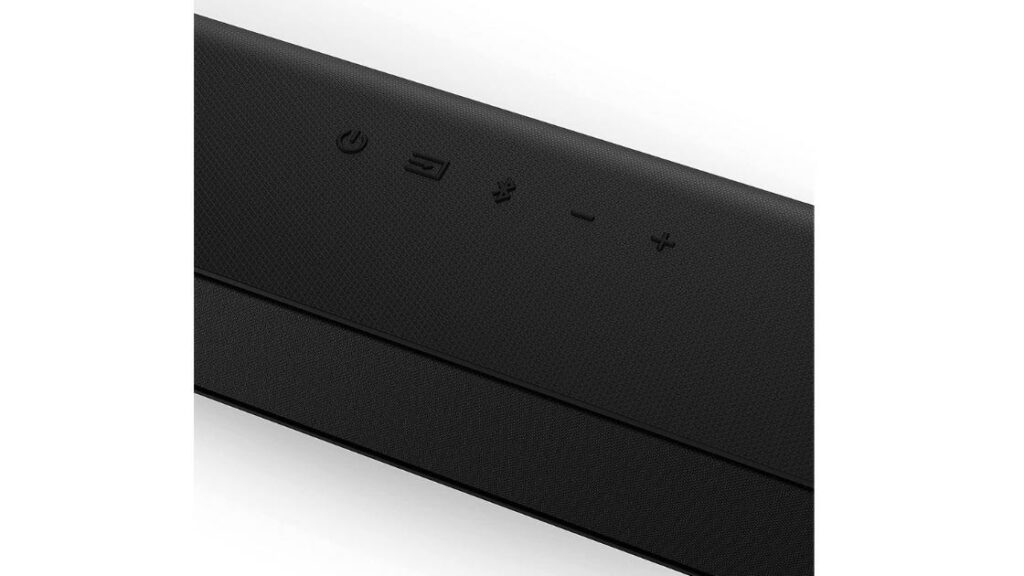 There are ways to control the soundbar without using a remote. Depending on your model, some Vizio sound bars have buttons that allow you to turn on/off the power and change volume and input settings without a remote. To do this, locate the buttons (which are usually located on the back or side of the sound bar) and use them to adjust the settings.
Navigating the Menu on Your Sound Bar
If you own a newer Vizio sound bar, it comes with menu navigation controls. It allows you to access the sound bar settings and adjust them without using a remote.
Finding the "Menu" button on your sound bar can help you achieve this (usually located near the top of the device).
Once you may go through the settings using the arrow keys on your sound bar.
Press the button to open up the menu.
Using a Smartphone or Tablet
If you'd like to control your sound bar without a remote but don't have the proper menu navigation controls, consider installing a relevant app on your tablet or smartphone. Many modern sound bars come with dedicated apps that allow users to easily adjust their device settings from their mobile devices. Open the app after downloading and installing it on your device, use Bluetooth or WiFi to connect to your sound bar. Now you'll have complete control of all the settings on your sound bar right from your smartphone or tablet.
Connecting to Your Sound Bar's Bluetooth
If your sound bar doesn't come with its app, there are still ways to connect it to your mobile device without a remote. First, ensure that the sound bar is on and in Bluetooth pairing mode (it should say something like "Pairing" on the screen). Then open up the Bluetooth settings menu of your device. After appearing in the compatible devices list, you can choose your sound bar to begin the pairing process. As soon as you're connected, you may use your iPhone as a remote to change every option on your sound bar.
Using HDMI-CEC
If you have a modern television with an HDMI-CEC port, you can connect your sound bar to it and control the settings from your TV's remote.
Start by connecting an HDMI cable to your TV's HDMI-CEC connector with one end and your sound bar with the other.
Then, enable HDMI-CEC on both devices from your TV's settings menu.
Using a Voice Assistant
Depending on your sound bar's capabilities, you can control it using a voice assistant like Alexa or Google Assistant.
To do this, enable the voice assistant skill for your sound bar in its companion app.
Then you can use commands like "turn up the volume" or "change input source" to control your sound bar without needing to pick up a remote.
Using a Universal Remote
Using a universal remote is another excellent way to control your sound bar without relying on multiple remotes or apps. Most modern universal remotes will have dedicated buttons for controlling the volume, input source, and other sound bar settings. Connect the universal remote to your TV, and you can control everything with one device. You won't need those original Vizio Remotes any longer because everything will be connected directly to your TV if you invest in this affordable but valuable piece of technology.
Resetting Your Sound Bar
If you find yourself in a situation where you need to reset your soundbar but don't have access to the remote or app, there are still some options. Most sound bars will have a reset button that can be used for this purpose. You can find a little pinhole at the rear of your sound bar if you look for it, and you can push and hold the reset button for a few seconds using anything thin, like a paperclip. The sound bar ought to be restored to its default configuration.
Factory Reset
Alternatively, try unplugging your sound bar from the outlet for a short period before plugging it back in. It is usually enough to reset most sound bars and get them working again, but if you're having persistent problems, you may need to try a factory reset. To do this, press and hold the power button on your sound bar for five seconds or more until it powers off. Check whether the issue has been fixed after plugging it back in and turning it on. You should contact the maker of your sound bar for more assistance.
You can reset your entire home theater system, including the sound bar and receiver, if all else fails. To do this, unplug all components from power and leave them off for five minutes before plugging everything back in and powering on. The system's factory settings will be restored, which can assist in fixing the issue.
You may access the menu and use the directional buttons on a Vizio TV without a remote to adjust the soundbar. Discovering the ideal balance for your specific setup could take trial and error, but you can get the sound just how you like it without a remote.
---
FAQs
Do universal remote controls operate on soundbars?
A universal remote can be used to operate your soundbar. There are several fixes for this. While some devices use infrared to communicate, others rely on hardwired connections like HDMI ARC or a digital fiber optic cable to simplify controls.
What's the best way to link my Vizio soundbar to the mobile app?
It is necessary to press and hold the Bluetooth button on the sound bar or the remote control until the LED indicators light up sequentially from top to bottom and back again. The soundbar is in pairing mode, according to this LED pattern.
Conclusion
Sitting down to watch your favorite film or television program can be a major hassle, only to discover that your Vizio sound bar remote is gone. But don't worry; we've shown you how to use the Vizio sound bar without a remote, so you can still tune it without one.
The straightforward instructions we've provided will assist you in solving any troubles you may have with any of the abovementioned concerns. If you attentively follow the instructions, you won't have to pay additional money to enjoy your Vizio sound.