When choosing between Bowers & Wilkins or Bang & Olufsen, the choice can be difficult. Two legendary businesses have consistently mesmerized the world with their excellent audio goods, earning them a great deal of respect and affection in the business.
Bowers and Wilkins earbuds and headphones are known for their stunning design and quality sound. They use high-grade materials in their products, giving them a luxurious feel and superior sound quality. Enjoy clarity and quality with the PI7 earbuds. With advanced noise cancellation, this innovative headset enables you to customize your experience based on three levels of adaptive ANC (high/low/auto). With four microphones for enhanced call performance and customizable tips that fit snugly into your ears, take control of how you hear music from a tablet or computer! The company also boasts an impressive range of wireless speakers that deliver exceptional audio performance.
Bang and Olufsen earbuds and headphones are designed with cutting-edge materials and crafted to perfection, ensuring superior sound quality. With ultra-lightweight construction, the earbuds are comfortable enough for all-day wear. With powerful bass reproduction and directional sound technology, you can enjoy your music or movies as if surrounded by a rich audio theatre. Enjoy soul-stirring sound precisely tuned and tailored for maximum effect while enjoying crystal clear calls thanks to beam-forming microphones. To get the most from this experience, ensure earbud tips fit more snugly into your ears – it makes all the difference. Whether gaming, traveling, or just chilling out, these wireless earbuds provide a hassle-free experience without compromising sound quality.
Bowers & Wilkins and Bang & Olufsen: What Are the Differences?
If you're looking for true wireless headphones that pack a punch, the Bang & Olufsen E8 3.0 and Bowers & Wilkins PI7 have your back! The former offer superior comfort with a more neutral sound profile and a longer battery life, plus its companion app provides EQ presets to customize audio preferences. On the other hand, if switching up tunes on the go is what you desire, check out the latter – they boast noise isolation thanks to active noise canceling tech built right in and an innovative carrying case used wirelessly. It's time to decide which are best suited for all of those rocking rhythms coming your way.
Bowers and Wilkins Review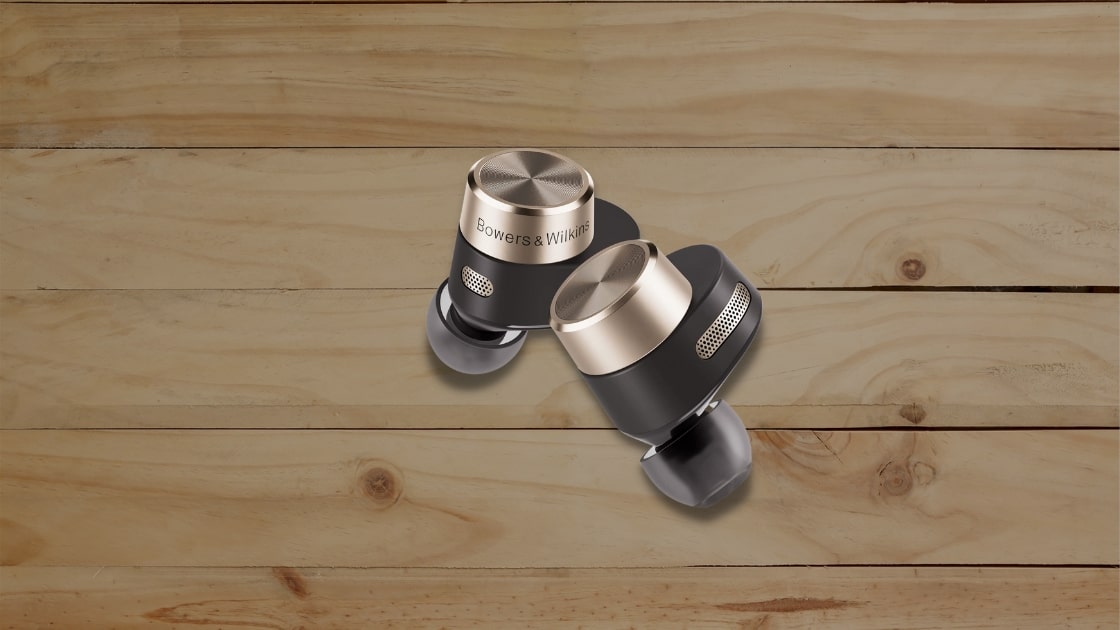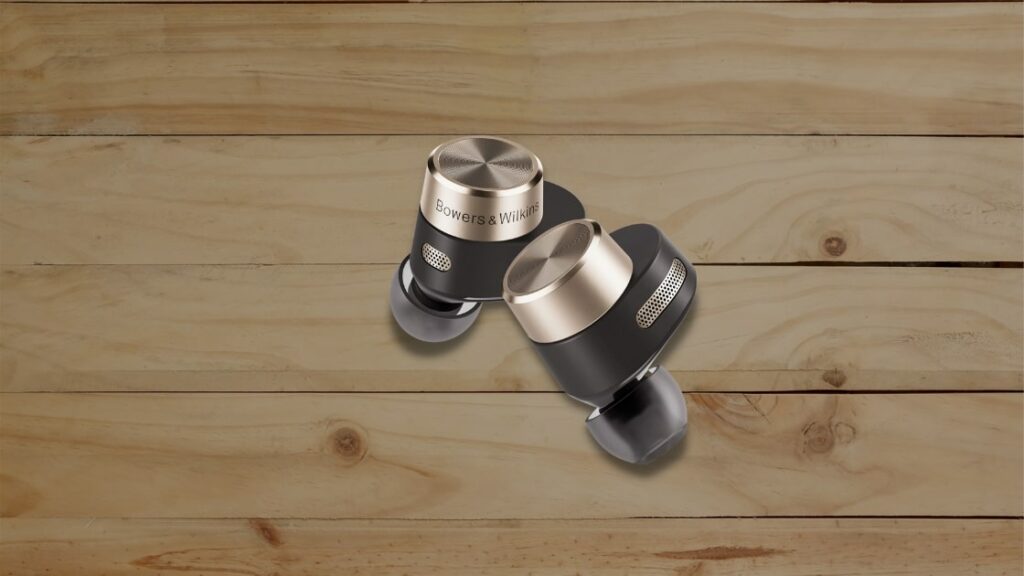 If you're looking for a pair of headphones with superior sound quality and design, consider Bowers and Wilkins. These headphones are designed to deliver balanced audio with enhanced clarity, making them perfect for audiophiles passionate about music.
The Bowers & Wilkins PI7 True Wireless in-Ear Headphones combine stunning sound quality and sophisticated design to provide an unforgettable listening experience. Enjoy a luxurious charcoal finish and exquisite audio detail for optimal performance, no matter where you are.
Active Noise Cancellation
Modern convenience and cutting-edge technology come together flawlessly in the PI7 earbuds. You may easily select between three degrees of adaptive noise cancellation with the multi-function button on the left bud, ensuring that outside noise is kept to a minimum regardless of your surroundings. Four microphones are also included with these headphones for excellent call quality.
Ergonomic Design for Comfort
The B&W PI7 true wireless headphones will provide a fantastic listening experience. They provide good sound in a 24-bit streaming format from your smartphone of choice and thanks to Bluetooth 5.0 and Qualcomm apt X Technology. For best performance, choose earbud tips that fit snugly in your ears. These headphones guarantee superb audio quality every time with twin hybrid drivers and independent amplifiers.
12-Hour Battery Life
These compact earbuds with a fast-charging case and audio rebroadcast let you listen to your favorite music while on the go. Up to two hours of playback are possible with just 15 minutes of charging time—ideal for any situation! Is the Bluetooth connection isn't functioning correctly? No issue; just briefly switch it off before turning it back on.
Easy to Connect & Control
Wireless Audio Streaming in High-Resolution Bowers & Wilkins headphones are the best option to experience exceptional sound quality. With these high-quality headphones, listen to music the way it was meant to be heard and take in a rich, vivid soundscape. You can effortlessly connect to and control your music with the help of Bluetooth 4.2 and aptX support.
Multi-Function Button
The PI7s transform how you listen to music with its intuitive hands-free technology and playback controls. These headphones make it simple to get back into whatever groove you were in with wear detection sensors. It instantly turns your earphones to standby mode as removed and has a touch-sensitive multi-function button for single or double press control of play/pause, answer calls, and skip forward capabilities.
Pros
Easy and intuitive usage of hands-free technologies
Support for Bluetooth 4.2 and aptX for improved audio
Wear detecting sensors so that when earphones are removed, they immediately enter standby mode.
6mm drivers provide a rich, natural sound.
Maximum battery life of 8 hours between charges
Cons
Limited color options
Somewhat bulky design
With the added benefits of wear detection sensors, aptX support, and a multi-function button, it makes for an excellent choice to bring your music with you wherever you go—highly recommended.
---
Bang and Olufsen Review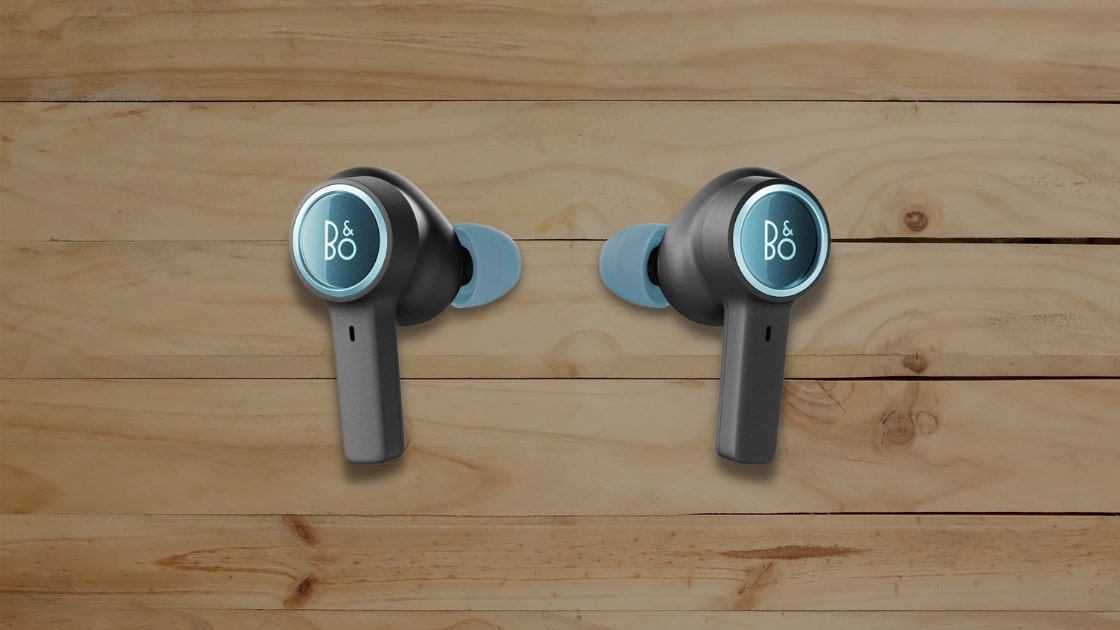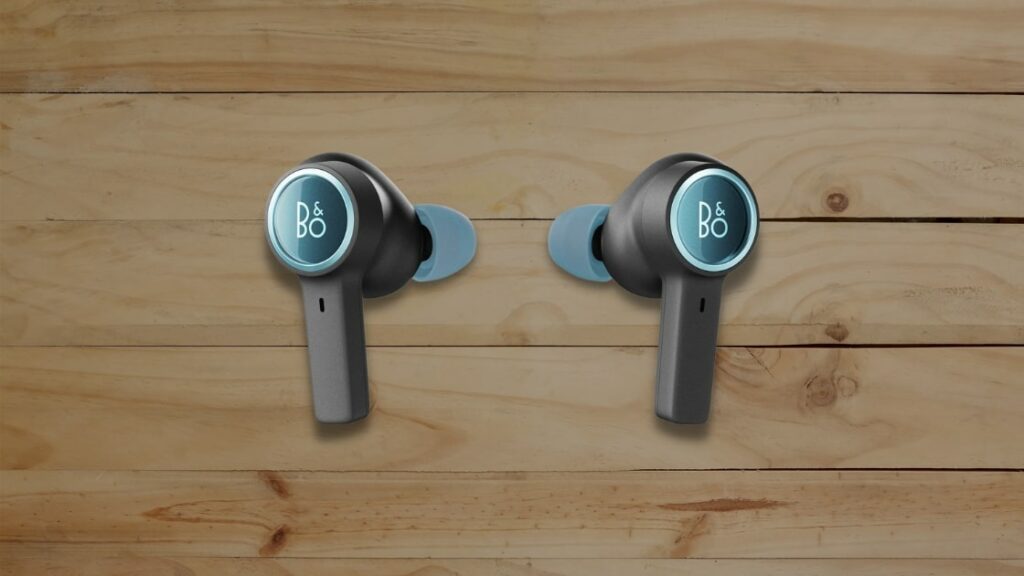 Hear crystal-clear sound wherever you go with the Bang & Olufsen Beoplay EX. These earphones feature powerful wireless Bluetooth capabilities, a built-in microphone for hands-free calls, active noise-canceling technology to block out background distractions, and an airtight, waterproof seal that ensures your audio stays crisp even in wet conditions. Enjoy up to 20 hours of uninterrupted playtime on one charge – perfect for long commutes or hikes through nature.
Quality Sound
Experience the highest level of sonic freedom. Use adaptive active noise cancellation to enjoy your music, regardless of the windy weather. Choose earbud tips that fit comfortably in your ears for the best performance and sound quality, allowing you to immerse yourself in the music.
Experience soul-stirring sounds like never before with perfectly crafted audibility that will move you. Robust beam-forming microphones produce clear communications and are heard clearly in any environment by canceling background noise. Enjoy the fine craftsmanship of Bang & Olufsen engineers; the combination of perfect lines and high-end materials produces impressive results. If there's a problem with Bluetooth communication, flip the feature off for a little while, wait, and then turn it back on. Simple as that.
Waterproof Seal for Audio Clarity
Push yourself to the maximum and have a confident outdoor adventure. Because waterproof earphones are made to withstand any storm, you can work out in the rain or conquer off-road tracks without being concerned about getting wet. You can keep your composure even during a deluge by simply listening with IP57 ratings.
Battery Life on a Single Charge
Get out there instead of worrying about your battery life. You won't have to worry about running out of battery when using the device for up to 20 hours straight when exercising or exploring the outdoors. There is no need for frequent recharging while you may enjoy calls, podcasts, and music in crystal clear audio.
Sweat and Water-Resistant
Waterproof earbuds are made to use in any weather conditions with confidence. They can withstand even the wettest workouts or the most challenging expeditions with superior waterproofing. Additionally, the materials used in them won't corrode with time, allowing you to use them for many years to come.
Secure Fit
Even after the most strenuous exercises, these earphones maintain their position. No matter what you're doing, their bespoke fit is made for a comfortable, secure listening experience that won't fall out of your ear. Furthermore, their ergonomic shape ensures hours of continuous listening.
Pros
Excellent water resistance
Resilient substances won't corrode over time.
Comfortable fit for ongoing listening
Ergonomic design guarantees pleasant use
It is capable of being utilized with assurance in any weather.
Cons
The fit might not be comfortable for persons with large ears because it might be excessively snug.
Even though it could be a lovely experience, it can put somebody on a limited budget out of their price range.
It could feel uncomfortable at first when getting adjusted to the fit.
---
Which is Better: Bang & Olufsen or Bowers & Wilkins?
While choosing between Bowers and Wilkins or Bang and Olufsen, the decision is ultimately up to you. Both brands offer excellent sound quality with superior waterproofing and a secure fit. But don't worry, whichever route you choose. You'll end up with audio that is of the highest caliber. So choose wisely and take pleasure in your new audio experience.
Both offer excellent sound quality with superior waterproofing and a secure fit. Both brands have something to offer so you can go wrong with both. The decision is ultimately up to you.
---
FAQs
Are Bowers and Wilkins pricey enough?
It depends on what you anticipate. It is unquestionably adequate, but it is limited in scope. Music has a dull sound. You'll be glad you purchased the B&W if you have very high standards for music and plan to listen to higher-quality lossless streaming.
Are Bang and Olufsen the best?
Basically, YES. The Bang & Olufsen brand is well-known for its premium speakers, headphones, and audio accessories and is adored by many musicians, artists, and creators. It is now regarded as an international design icon.
What distinguishes Bang and Olufsen so uniquely?
Most people agree that Bang & Olufsen produces exquisite electronics. The brand has carved a niche for itself thanks to its mature, thoughtful designs and the use of high-end materials, and sound industrial design principles.
Conclusion
Overall, these earphones are the perfect choice for anyone who wants an excellent listening experience in any climate or condition. Their durability and secure fit make them suitable for even the most active lifestyles. Their ergonomic shape ensures comfortable usage, making them the ideal choice for frequent listening sessions. You can be sure that your music will sound crisp and clear regardless of the environment or conditions.
Ultimately, you have to choose between two great brands of audio quality. Consider what features are most important to you, and then make a decision that best fits your needs. No matter what you decide, rest assured both offer excellent sound quality, superior waterproofing, and a secure fit.